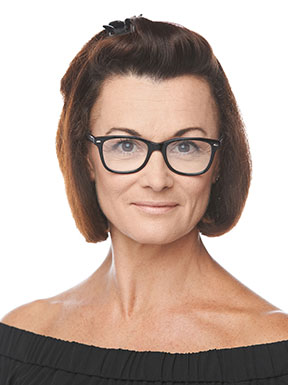 EMMA JANE MORTON
RAD Teaching Certificate (Distinction), ARAD Solo Seal, Cert. IV in Training & Assessment
Emma-Jane started her training with Janice Graham and Tanya Pearson in Sydney, throughout this time she danced with the Sydney City Youth Ballet gaining invaluable experience in Soloist roles.
She then completed her Pre-Professional studies under the mentorship of Marie Walton-Mahon in Newcastle.
After receiving her RAD Advanced with Honours, she then gained her Solo Seal in 1989, her RAD Teachers Certificate through the RAD London in 2009, and in 2020 her Certificate IV in Training and Assessment.
Her professional career started with the London City Ballet, before she moved to Germany in 1992, where she joined the Komische Oper Berlin under the directorship of renowned choreographer Tom Schilling, she was promoted to Soloist after 3 years. In 1998 she then joined Anhaltisches Theatre as Principal Artist, before moving to the State Theatre in Hannover in 2004, during this time she worked with numerous European Choreographers of note Nacho Duato, William Forsythe, Mauro Bigonzetti, Gonzalo Galguera, Jan Linkens, Nils Christie and her last Artistic Director of 10 years Joerg Mannes. Guest appearances took her to International Galas in Cuba, Italy, Spain, Norway, Israel, Denmark and throughout France and Germany.
Emma-Jane stared in the documentary "Dance is my Life" from the European TV culture channel ARTE.
After 22 years of performing she retired in June 2012, taking up the position of Company teacher and Productions Assistant at the Hannover State Ballet, she also took on the role of Head teacher of the Education and Outreach Program at the Hannover State Theatre which was funded by the German Endowment for the Arts, throughout this period she also taught RAD and Open Classes, Workshops and Premiere Classes throughout the region of Hannover and Germany.
Emma-Jane was responsible for the implementation and running of the highly successful Easter Dance Festival courses in Hannover for 4 years.
Continuing her passion to educate and inspire young talent she adjudicated several senior classical sections, and The Wenkart Foundation Ballet championship at the 2013 City of Sydney Eisteddfod.
Emma-Jane was a Guest Teacher with numerous ballet companies throughout Germany before returning to Australia.
Emma-Jane gained her Certificate IV in Training and Assessment in 2020 with the aim of providing aspiring young pre-professional artists with the accredited training (Diploma/Advanced Diploma of Dance) and mentorship needed to create a successful professional career in dance.