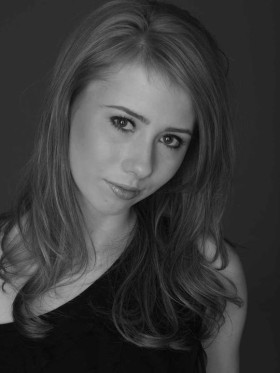 Emily Foley began dancing at the age of 3 years old, her passion for classical ballet became apparent when she auditioned and was successfully accepted into the classical ballet stream at the McDonald College on scholarship. She soon found herself a part of the Australian Ballet Junior Associates program and performing soloist roles in The McDonald Colleges Premier State Youth Ballet Company.
In 2008 she started her training at Tanya Pearson Classical Coaching Academy where she studied Classical Ballet, Contemporary and Character Dance. During her time at TPCCA she completed her RAD Advanced 1 & 2 with Distinction as well as having the opportunity to be apart of the Sydney City Youth Ballet productions of Nutcracker, Cinderella and The Polar Express performed at The Glen Street Theatre in Belrose.
In 2010 Emily found herself accepting a position at Balletschule Theatre Basel in Switzerland where she would continue to pursue her passion for dance. At her time in Basel she was fortunate enough to be trained by Duncan Rownes ex dancer for Sadler's Wells Royal Ballet and Amanda Bennett who in 2012 assumed the role of Artistic Director of the Prix de Lausanne. Emily was given many opportunities to work with contemporary choreographers from around the world, performing soloist roles in these productions. It was here her interest for contemporary dance and choreography blossomed, allowing her to now choreograph solo performance pieces for many of her students.
While completing The Royal Academy of Dance Certificate in Ballet teaching studies she was fortunate enough to be mentored by Xanthe Geeves, where she was able to work alongside Xanthe in preparing students for their RAD exams.
Emily feels privileged to be a part of The Ballet Academy Northside team and endeavours to inspire all her students to pursue their love for dance.