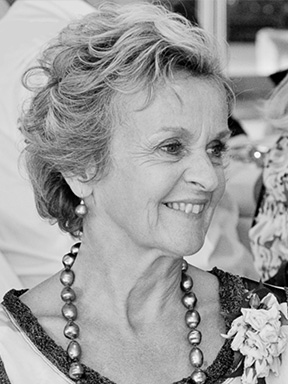 Jennifer Ham studied full-time Classical Ballet at the Scully Borovansky School in Australia, and was awarded her Solo Seal in 1966 by the Royal Academy of Dancing. She was then awarded a full scholarship by The Royal Academy of Dancing to attend the Royal Ballet School in London. In 1968 Jennifer danced as a graduate of the Royal Ballet School with the Royal Ballet Covent Garden. She also demonstrated throughout the UK at lecture demonstrations given by Keith Lester for the Royal Academy of Dance.
In 1969 Jennifer was the first Australian to be awarded the Adeline Genee Gold Medal at the prestigious, worldwide Adeline Genee Competition in London.
Jennifer returned to Australia to share her knowledge and love for dance through teaching. She is a member of the Royal Academy of Dance and gained her Teacher's Certificate of the Royal Academy of Dancing with Distinction. After teaching classical Ballet for five years, she established her own school, Ballet Academy Northside in 1989.
Over twenty years, Jenny has been a wonderful mentor to all her students, with an ability to instil a sense of fun, discipline and love of dance in all her students.
She has coached her dancers to excel, having students attain excellent results in examinations set by the R.A.D. Many of her students have been accepted into European Ballet Schools to study full-time and be offered positions in professional Ballet Companies all around the world.
Jenny trained and coached the winner of the City Of Sydney Performing Arts Challenge Major Scholarship and has won many 1st places in Eisteddfods in both solo and group competitions.
In 2013 Jennifer passes on her school to Xanthe Geeves and Gregor Thieler and takes the position as the Patron of Ballet Academy Northside. She will continue her excellent teaching for Ballet Academy Northside, but more importantly,will be sharing her knowledge and love for Dance with students.