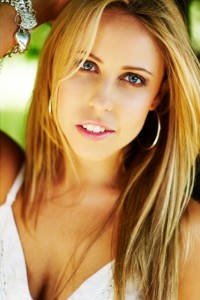 Jess Innes has over 10 years experience in the industry as a professional dancer, choreographer and instructor. Her expansive list of reputable clients include BONDS, The Kyle and Jackie O Show, ABC, NRL Australia, Iggy Azalea, International Artists G.E.M. and Sam Hui, StarTrack Express, Luna Park, Country Music Channel, IKEA, Gideon Bensen, Sydney and Melbourne Comedy Festival, Adelaide Fringe Festival, Bollywood blockbuster "Sardaarji Returns" and So You Think You Can Dance. Her most recent choreographic collaboration was recognized and acclaimed by International superstar Janet Jackson and Producer Jimmy Jam.
Jess holds a Bachelor of Arts Degree from UNSW majoring in Theatre and Perfomance and has completed a Certificate IV in Dance at ED5 International. She has also trained Internationally in Los Angeles, New York, Japan and Canada in the styles of Jazz, Hip-hop, Funk, Contemporary, Lyrical, Musical Theatre and Ballet.
Jess Innes is the founder and director of 100% DANCE which she opened in 2007 as a platform to share her love and knowledge of dance. She also is a resident instructor at Sydney Dance Company. Her passion for dance education and the community has led her to the position of head choreographer at Danceability PTY LTD, a not for profit dance program for students with special needs. She also works with the Australian School of Performing Arts to deliver the Girls From Oz program, taking dance to remote Indigenous schools across Australia.