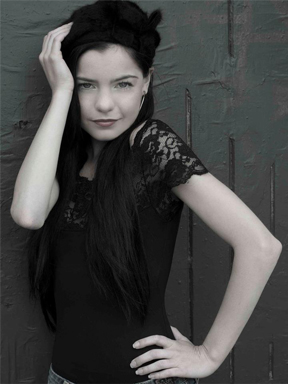 On completion of her Diploma of Dance and Performance at the National College of Dance, Newcastle, Chloe began work on the ABC hit series "Dance Academy", performing the featured role of "Young Natasha". Chloe was invited to perform and study in USA, Connecticut, where Chloe performed principal and soloist roles in several productions like Nutcracker and Incontro choreographed by Xanthe Geeves Gregor Thieler.
Chloe returned to Australia and began working as a dancer on Series 2 of "Dance Academy". Shortly after, Chloe landed the lead role of NELL SAUNDERS in Ch 10's new series 'Reef Doctors' to be aired in 2013.
Chloe has recently finished a season with the Ensemble Theatre portraying 'Lauren' in CIRCLE MIRROR TRANSFORMATION. She received rave reviews and was awarded a GLUG Theatre Award Nomination for 'Best Supporting Actress.'
Chloe is proud to be a Red Cross Blood Service Ambassador and Patron of charity group HANKA. She is casted for the new movie production "Backtrack" and works side by side with Hollywood actors like Adrian Brody and Sam Neil.