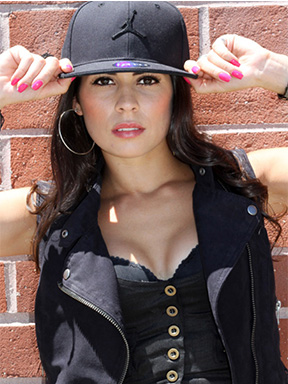 Manuela Oliveira is recognized for her works displayed on TV Shows, TV Commercials, Music Videos and on Stage.
Choreography Credit Include: Performance Advisor and Choreographer on NBC's 'The Voice' Seasons 1, 2&3 working with each artist individually starting from the Auditions then Battle Rounds Staging and working their performance presence, also included Staging the opening performance for coaches:
CEELO GREEN, CHRISTINA AGUILERA, BLAKE SHELTON & ADAM LEVINE ,
X-Factor USA Season 1 worked alongside PAULA ABDUL, "So You Think You Can Dance" Australia 1,2 & 3 , "So You Think You Can Dance" Malaysia Season 1,2 as Artistic Director / Choreographer and Guest Judge, "Nickelodeon Kids Choice Awards", Choreographer and Dancer in the 'Martell Rise Above' VSOP Tour running in Asia for 6 months, ACN flash mob in Melbourne (total 600 Dancers) and Corporate Campaigns and Product Launches for products including Adidas, Nike, Raymond Weil, Celcom Euro, Sony Ericsson'W910i', Samsung , 7UP, FnN, Pump Water, Old Navy, Nippon Paint, Skol Beer, Tiger Beer, HSBC, McDonald's, Coca-Cola, Vodafone, Yamaha, and more.
Manuela has appeared as a dancer in Music Videos and Stage Performances for Artists such as RIHANNA MTV's VMA's 2012 , JENNIFER LOPEZ MV, SARA BAREILLES 'Gonna get over you' Music Video directed by: JONAH HILL ,LUKE JAMES 'Make Love to me' Music video, USA Promo Tour with Randy Jacksons signed artist 'GRACE-V' , BERA (Georgian Dream) USA Promo Tour DIRECTED by: Flii Stylz, also Performed at the Australian Urban Music Awards and more….
Manuela has also appeared as a Dancer/Model and Actress in TV Commercials, Print Ads, Billboards and Catalogues throughout Australia, Europe, Japan, India, Vietnam, Malaysia, Singapore, Thailand and USA such as SENSA, OLD NAVY, SONY ERICSSON and more… also as an Actress in many Short films.
Manuela Branches into the Fitness world and is featured in 9 of the Daily Burn Workout Videos released in 2013 'INFERNO' and 'MOVE'.
Manuela has inspired many across the globe teaching throughout Australia, Taiwan, Malaysia, Indonesia and the USA. Her Styles include: Hip Hop, Street Jazz, JFH, Lyrical Jazz, Funk, Break dance, Popping and House.