BALLET ACADEMY NORTHSIDE – UNIFORM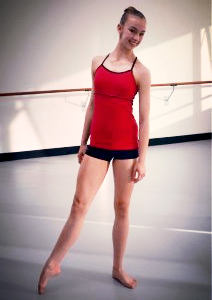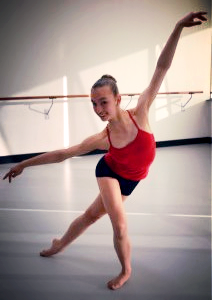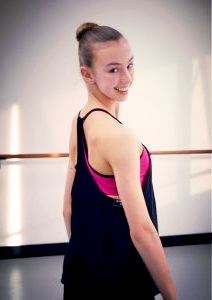 ALL UNIFORMS CAN BE PURCHASED FROM:
ENERGETIKS UNIFORM FOR CONTEMPORARY, JAZZ, LYRICAL & ACRO ONLY AVAILABLE AT SPANGLES DANCE WEAR!

SPANGLES – DEE WHY
3/2A Redman Road, Dee Why, NSW, 2099 Australia 
Tel: (02) 9971 2441 Open: 9.00am-5.00pm
BLOCH – WARRINGAH MALL
Condamine Street, Brookvale NSW 2100 Australia 
Tel: (02) 9905 0088 Open: 9.00am-5.30pm
Please place your child's name in all items of their uniform, including shoes.
Bloch Discount Card (also valid at Spangles for all Bloch wear)
All students will receive a Bloch discount card. The card can be picked up during the school term on Saturdays from 8.30am-11.30am.
20% Discount days
Bloch and Spangles offer exclusive discount days for all BAN students once or twice a year, usually before exams and concerts. All parents will be informed by email about upcoming discount days.
Girls:
Classical Ballet
Pre School Dance: Any colour and style of leotard and skirt, soft tutu or fairy dress or simply a singlet or t-shirt with leggings – anything your little dancer feels comfortable in. Bare Feet or pink leather ballet shoes with elastic (with ballet socks or tights).

Pre-Primary and Primary: Baby Blue scoop neck leotard, matching chiffon skirt, leather ballet shoes, pink ballet tights in winter, ballet socks in summer

Grade 1 & 2: same as above, no ballet skirt, Character shoes low heel, character skirt

Grade 3 & 4: Navy V-neck, thick strap, seam leotard, leather ballet shoes – very well fitted, pink ballet tights in winter, ballet socks in summer, Character shoes low heel, character skirt

Grade 5: Navy V-neck, thick strap, seam leotard, leather or canvas ballet shoes – very well fitted, pink ballet tights, Cuban heel black canvas character shoes, character skirt

Major Grades: Black leotard, pink tights, leather or canvas ballet shoes

FOR ALL GRADED EXAMS: Very well fitted satin ballet shoes
FOR GRADE 1 & 2 EXAMS: Character shoes low heel, character skirt
FOR GRADE 3 EXAM & UPWARDS: Ribbons on satin ballet shoes, Cuban heel black canvas character shoes, character skirt

FOR INTERMEDIATE EXAM & UPWARDS: Demi-pointe ballet shoes

Contemporary/
Lyrical
MDM or Bloch Foot thongs for Contemporary and Tan jazz shoes for Lyrical, Energetics or Bloch black leggings or shorts and red/black fitted top
Jazz

Energetics or Bloch black leggings or shorts and red/black fitted top. TAN jazz shoes
Acrobatics
Energetics or Bloch black leggings or shorts and red/black fitted top.
Hip Hop
Energetics or Bloch black leggings or shorts and red/black fitted top. White Sneakers
Tap

Energetics or Bloch black leggings or shorts and red/black fitted top. TAN Tap shoes
Flamenco
Energetics or Bloch black leggings or shorts and red/black fitted top. Character/Flamenco skirt and shoes
Performance/ Eisteddfod
All female students must have flesh coloured briefs or a flesh coloured Camisole Leotard to wear under costumes. All the students need to have their own BAN tracksuit
  Boys:
Classical Ballet
Pre School Dance: Any colour t-shirt & shorts. Socks. Bare Feet or leather ballet shoes with elastic.

Pre-Primary – Grade 3: White fitted T-shirt, black bike shorts, white socks and white ballet shoes (with white elastic)
Grade 4 & above : White or navy fitted T-shirt, black tights instead of bike pants, black socks and black ballet shoes (with black elastic)

FOR GRADE 1 EXAM & UPWARDS: Laced up character shoes

Contemporary/ Lyrical
MDM or Bloch Foot thongs for Contemporary and Tan jazz shoes for Lyrical, Energetics or Bloch black leggings or shorts and red/black fitted top or singlet top
Jazz/

Same as above, TAN jazz shoes
Acrobatics
Energetics or Bloch black leggings or shorts and red/black fitted top or red/black fitted top singlet top
Hip Hop
Energetics or Bloch black leggings or shorts and red/black fitted top or red/black fitted top singlet top
White sneakers
Tap

Energetics or Bloch black leggings or shorts and red/black fitted top or red/black fitted top singlet top
Black tap shoes
Flamenco
 Energetics or Bloch black leggings or shorts and red/black fitted top or red/black fitted top singlet top
Character/Flamenco shoes